Join the Fan-Raising Challenge and Win an Audi A3!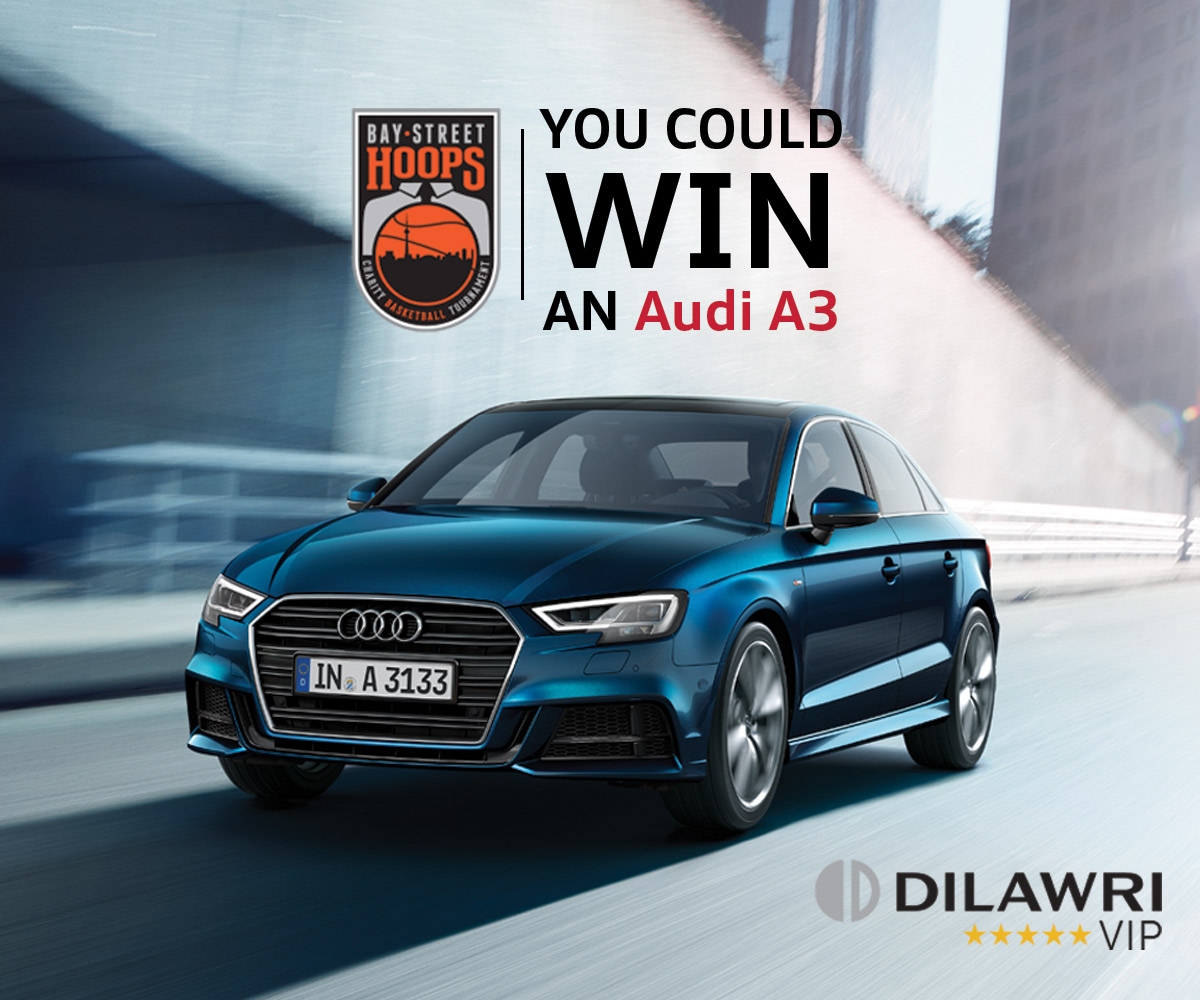 What is Bay Street Hoops?
Bay Street Hoops is an annual three-day charity basketball tournament that takes place at the University of Toronto. Each year we welcome over 1000 players, spectators and volunteers from Toronto's leading law and accounting firms, financial services companies and other corporations.
The Prize
Thanks to our friends at the Dilawri Group (Canada's largest dealer network), the top five (5) fan-raisers will have the opportunity to win a 2019 Audi A3 (retail value of approximately $40,000) during the lunchtime three-point shoot-out contest. You do not need to be registered to play in the 2020 Bay Street Hoops tournament to participate in the fan-raising challenge. The winner must participate themselves and the right to participate cannot be transferred.
The five (5) qualifying individuals will participate in a free throw contest to determine a winner.
This winner will be given one shot to sink a basket from half-court. If you make the basket, the Audi is yours to take home.
We encourage everyone who participates to read the contest rules.
How to Participate
Send your fan-raising page link to your friends, family and colleagues. We've put together a number of resources to help you raise funds. You can download these below.
If you are playing in the tournament
If you are playing in the tournament, the Bay Street Hoops team will create a fan-raising page for you. You will receive an email with your login details.
If you are not playing in the tournament
If you are not playing in the tournament but want to participate, please visit our fan-raising page and create your own profile.
Thank you for your support! Follow us on Facebook, Instagram and Twitter to stay up-to-date with the latest Bay Street Hoops news