Why Your Organization Should Support Bay Street Hoops 2020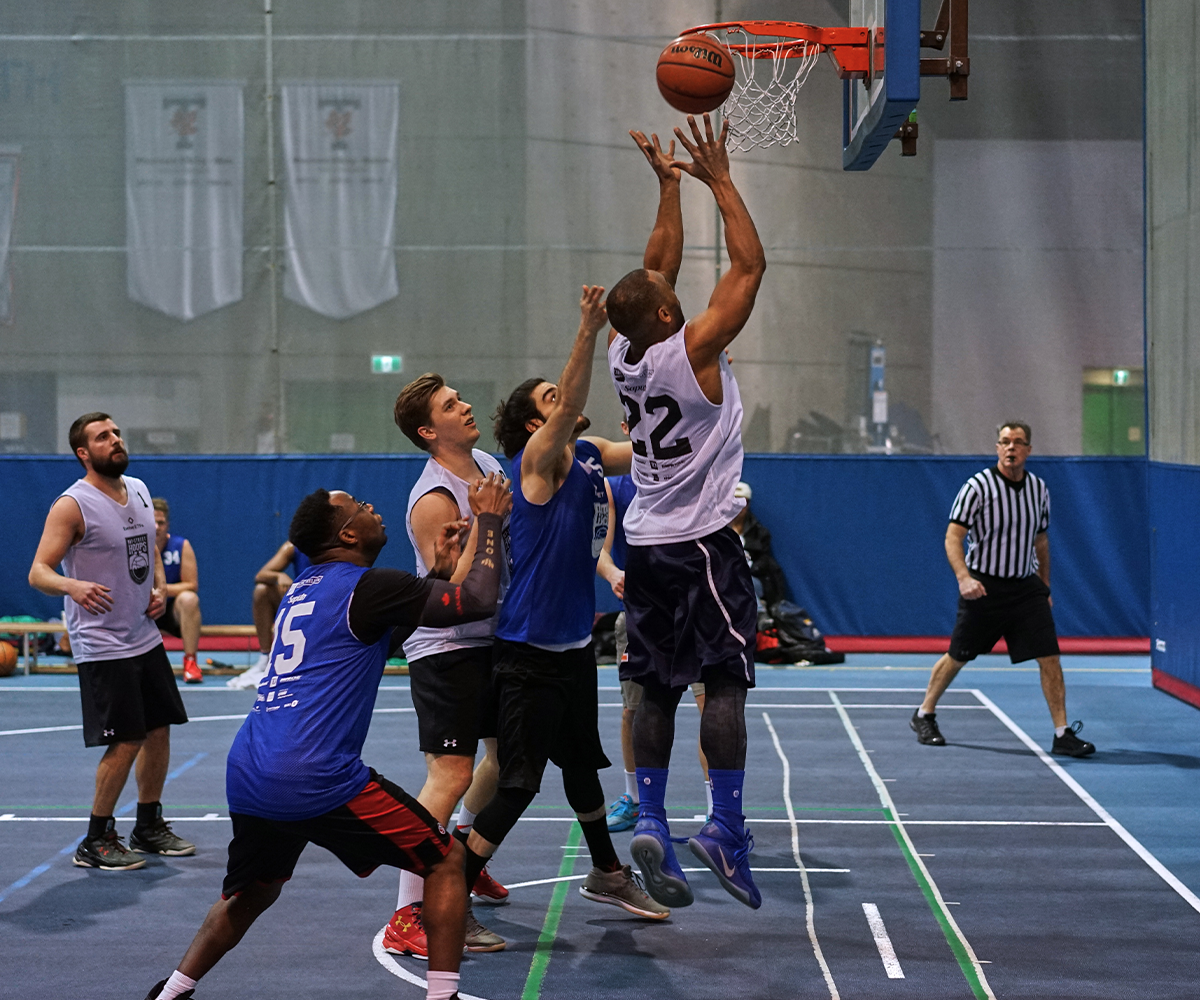 The 26th annual Bay Street Hoops tournament will take place on March 26-28, 2020. Since 1994, 2.7 million dollars has been raised through the Bay Street Hoops tournament to help give kids and youth access to sport.
This year, all funds raised will benefit the Drive for Dreams Foundation and KidSport Ontario.
Do you enjoy giving back? Do you believe that all kids should be given the opportunity to play organized sport? Then, you are an ideal sponsor for the Bay Street Hoops tournament! Every year, our tournament is a huge success because of the support from our sponsors
Here's why your organization should support Bay Street Hoops 2020!
A Fun Way to Give Back
The Bay Street hoops tournament is Toronto's largest charity basketball tournament. Each year we welcome over 1000 players, spectators and volunteers from Toronto's leading law and accounting firms, financial services companies and other corporations.
You Are Supporting Local Youth
All funds raised through the Bay Street Hoops tournament directly benefit children and youth in Toronto and the GTA through our beneficiaries. "A new study from the University of British Columbia found that kids who took up team-based extracurricular activities showed more positive mental health indicators — like a stronger sense of optimism and more satisfaction with life." – CBC
Brand Recognition
As a sponsor, your company will be recognized on all of our digital platforms leading up to and following the tournament. Your logo will be displayed on our website, on print and digital signage throughout the venue and on the tournament jerseys.
The 2020 Bay Street Hoops tournament will take place from March 26-28. Follow us on Facebook, Twitter, LinkedIn and Instagram for the latest Bay Street Hoops news.