ROB COLLINS


COMMUNITY AWARD
The Rob Collins Community Award is awarded annually to a member of the Bay Street Hoops community on the final day of the tournament.
Criteria
Embodies the key values of the Bay Street Hoops Tournament and Rob Collins
Significant contributions to the improvement and/or public awareness of the Bay Street Hoops Tournament and community through current or previous endeavors
Involved with the Bay Street Hoops Tournament for greater than 3 years
Evidence that the work of the nominee has led to improvements in operational efficiency or funding or heightened awareness of the tournament and related beneficiaries
Support of local charities offering programs and other support to at-risk children and their families.
Selection Process
Not an award only for, or be seen to be focussed solely on, the BSH committee
Nominations will be evaluated by the BSH Committee/Board
The committee may recommend a recipient in the case of exemplary and outstanding service
Submissions should be sent to BSH Committee/Board addressing how the nominee has met the criteria
Self-nominations are welcome
No more than 2 awards will be given in any one year.
Want to nominate someone for the 2023 Rob Collins Community Award? Please fill out the form below!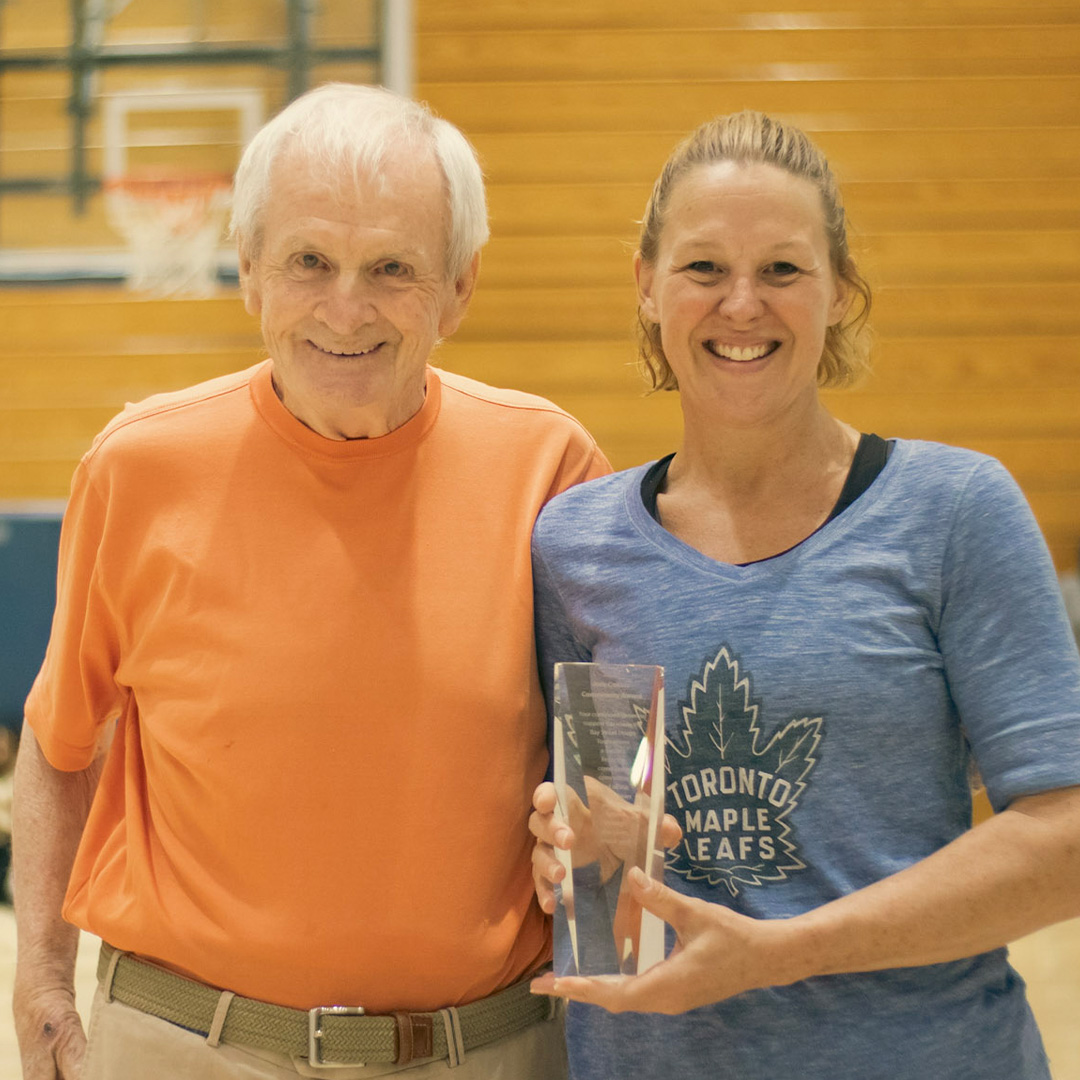 2022 – Jennifer Lee, Blakes' Women