Drive for Dreams Athlete Profile: Aleer Aleer-Leek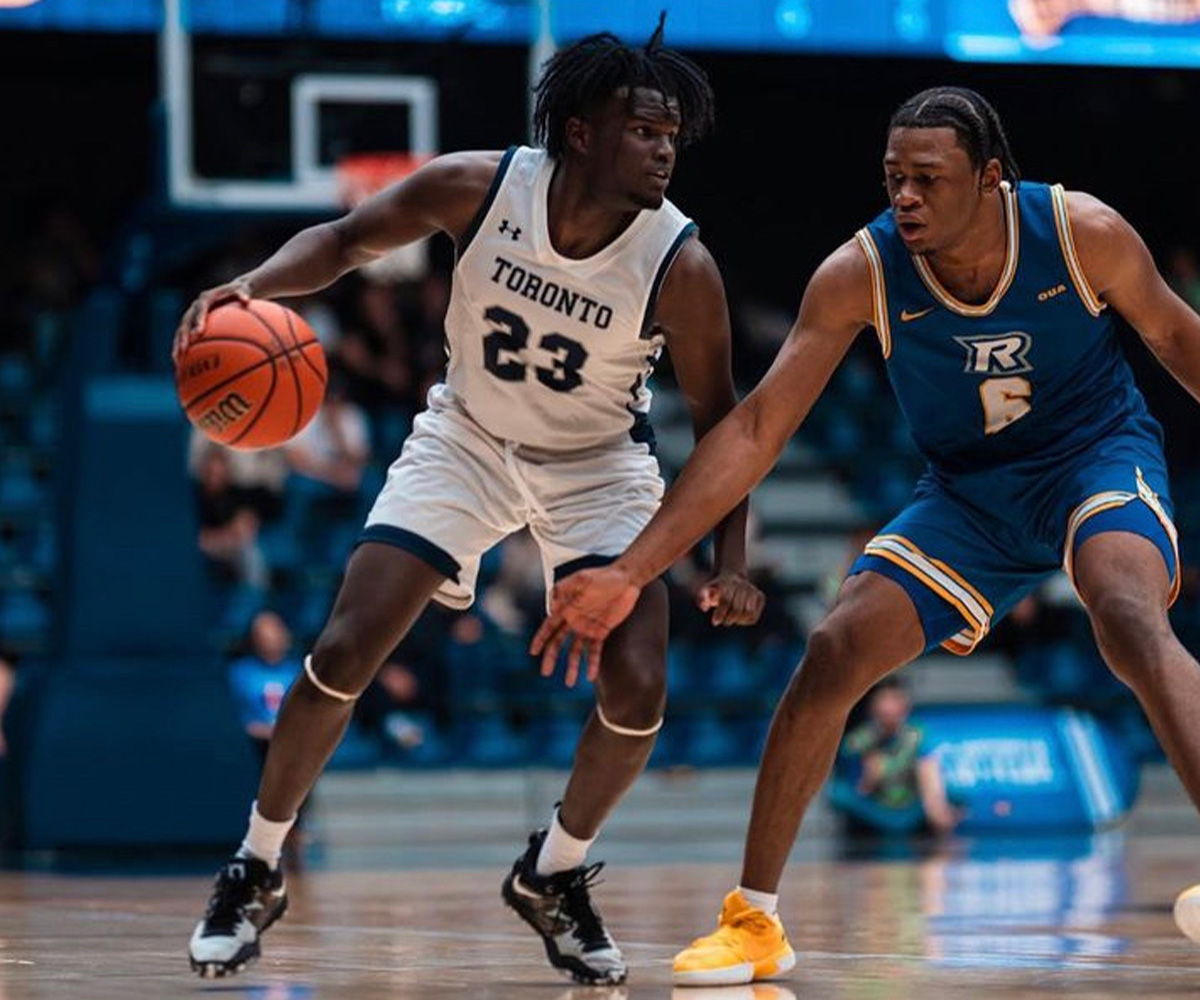 Aleer Aleer-Leek is a third-year student-athlete at the University of Toronto and a member of the men's varsity basketball team. Aleer was born and raised in Scarborough, Ontario, growing up in a single-parent home in the Galloway neighborhood of Scarborough. Aleer's Mother insisted on a sense of academic discipline along with a high level of integrity and character from a young age. Aleer joined the Northern Kings program in grade eight and matured through the program all the way until his final year of high school. He was a member of the Northern Kings 17u team that captured the prestigious Under Armour Rise Championship in the summer of 2019. He starred at Bill Crothers Secondary School during his final year of high school, where he was honoured with the Ontario Scholastic Basketball Association's Sportsmanship Award, along with helping his team to a second place finish in the league.
A standout in the classroom who excels in the math & sciences, Aleer accepted an academic and athletic scholarship to attend U of T and enroll in the Rotman Commerce program. Aleer is currently in his third year of the academic program along with playing a pivotal role in the Men's varsity basketball program. The Varsity Blues have enjoyed a strong 2022-23 campaign,  finishing the regular season with a 13-9 record along with breaking into the USports National top 10 rankings for the first time in over 10 years. Along with his academic & athletic plate, Aleer is active in the community, often giving back to youth in the Galloway neighbourhood. He is also a participant in the Drive for Dreams CIBC Career Mentorship Program.