Who You're Helping: Devin H.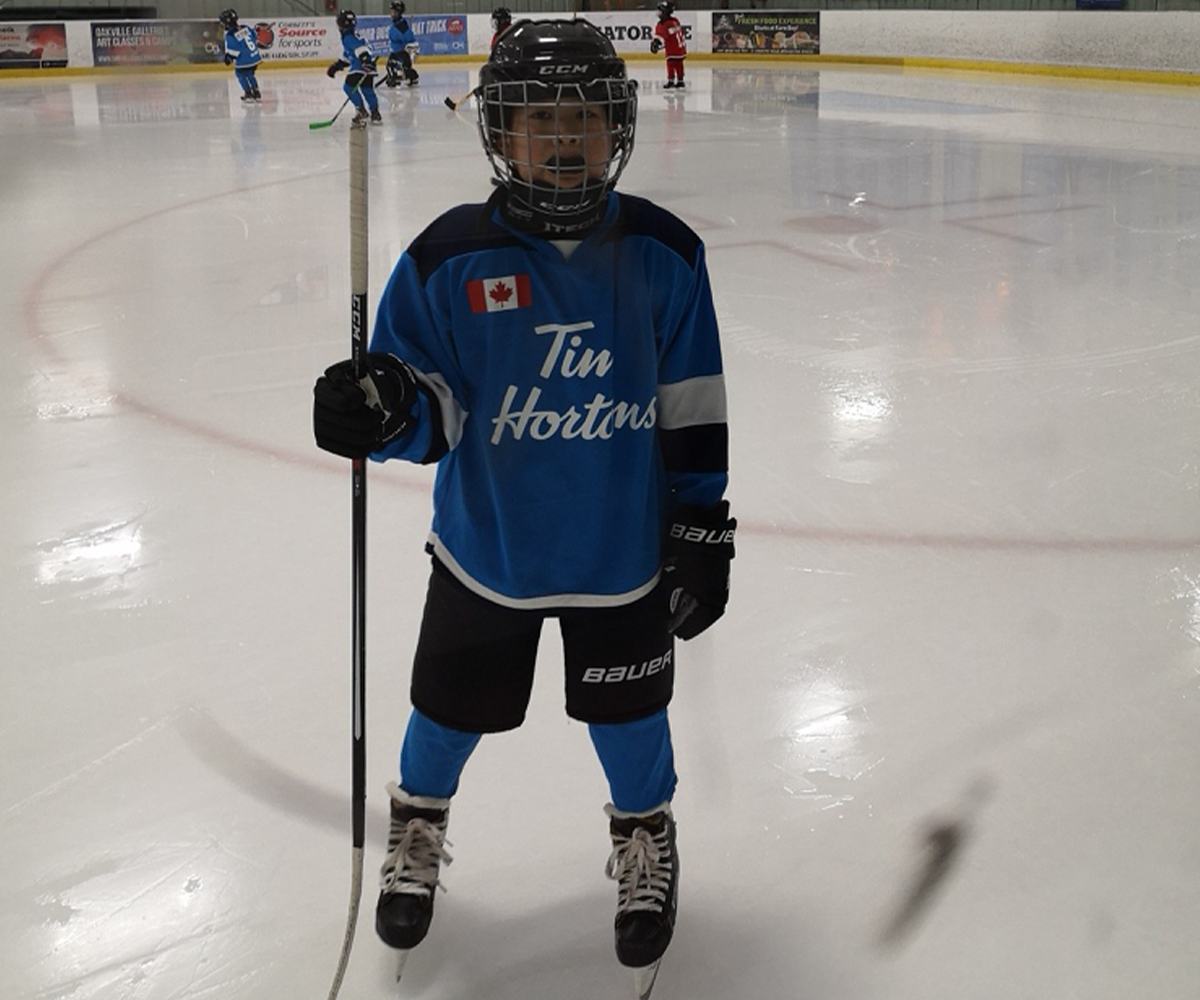 Devin loves hockey and thanks to KidSport, Devin gets to play on an organized team. Since 2014, KidSport Ontario has been a beneficiary for the Bay Street Hoops charity basketball tournament. Your participation in the tournament is helping kids like Devin play the sport they love!
But don't just take our word for it, here's what Devin had to say: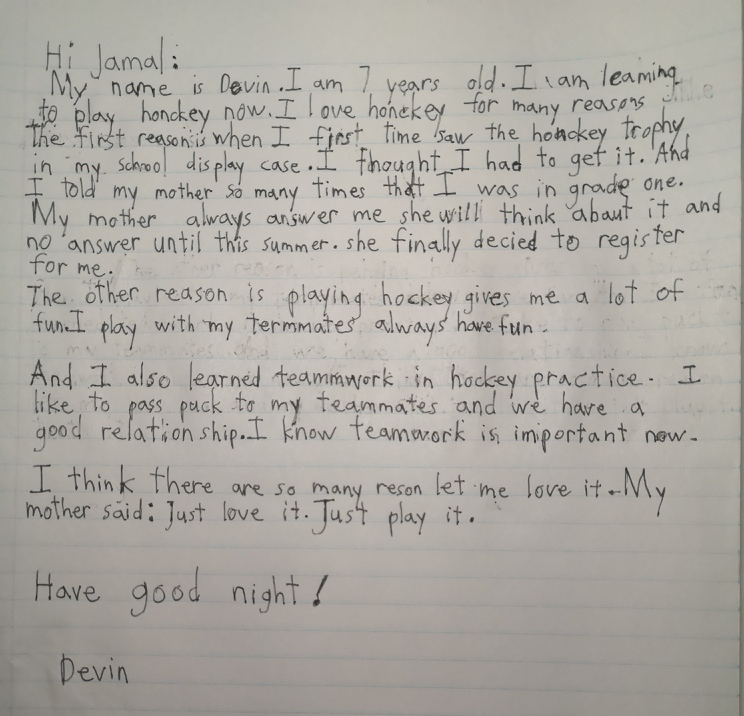 Hi Jamal:
My name is Devin. I am 7 years old. I am learning to play hockey now. I love hockey for many reasons. The first reason is when I first time saw the hockey trophy in my school display case I thought I had to get it. And I told my mother so many times that I was in grade one. My mother always answer me she will think about it and no answer until this summer. She finally decided to register for me.
The other reason is playing hockey gives me a lot of fun. I play with my teammates always have fun.
And I also learned teamwork in hockey practice. I like to pass puck to my teammates and we have a good relationship. I know teamwork is important now.
I think there are so many reason let me love it. My mother said: just love it. Just play it.
Have good night!
Devin